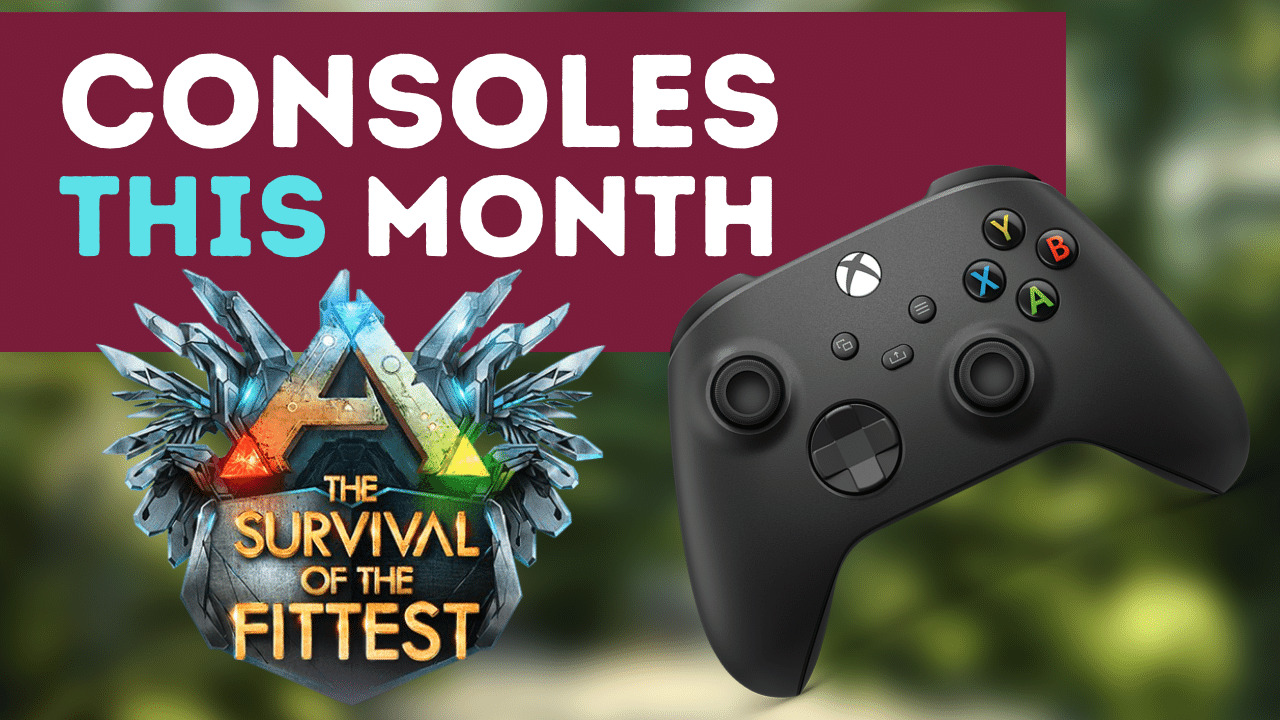 It's official – The Survival of the Fittest (TSOTF) is coming to consoles! This is huge news for the ARK: Survival Evolved community, as it means that even more players will be able to join in on the action.
It was a big surprise when Wildcard announced last nightr that TSOTF would be coming to consoles on January 31st. Many players had been eagerly anticipating the console release, but most had expected it to be later in the year. The early release date is a welcome surprise and will surely bring in an excited playerbase to the game.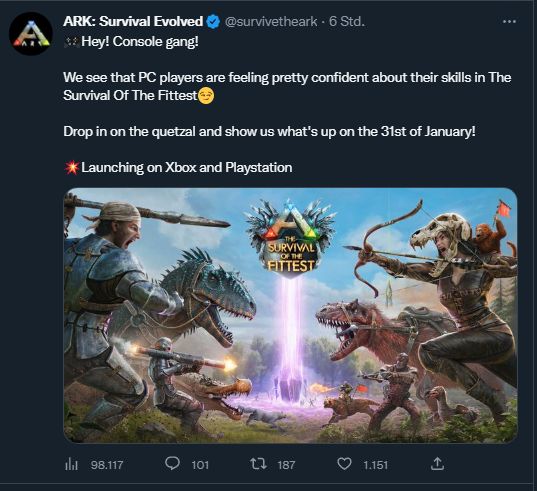 PC players have been able to test out the prototype version of TSOTF since December 23rd, giving them a chance to get a feel for the game and provide feedback to Wildcard. This prototype test phase has allowed for the developers to make necessary adjustments and improvements before bringing TSOTF on consoles. The feedback from the PC players has been instrumental in ensuring that the console version of TSOTF is a solid experience.
It's been truly impressive to see how the involved devs have engaged with the community during the last weeks in the testing period for TSOTF on PC. From the start, the development team has been open and transparent about their plans for the game, setting the expectations right, regularly collecting feedback and incorporating it into patches that are released within just a few days. This level of communication and responsiveness makes me think that the development of TSOTF is the kind of development Wildcard wants to do. It felt like Wildcard in the year 2015-2016 again when the developers would be in creator streams, answering questions and joining the fun.
As a result of this open communication, the community has been able to have a real impact on the direction of the game, shaping it into the version we have now, even tho we are still not where the game will be in a few months. It's no wonder that excitement is high for the upcoming console release of TSOTF – with such a dedicated team, it's sure to be an exciting next few months for all players.
For those unfamiliar with TSOTF, it is a battle royale game mode within ARK: Survival Evolved. Players are dropped onto a modified version of The Island and must fight to be the last one standing. Looting drops, taming animals and upgrading gear and leveling animals until you have to face your opponent in the last ring of death or maybe even earlier. TSOTF is a fast paced PVP experience for everyone who wants to have some action without the commitment that ARK requires.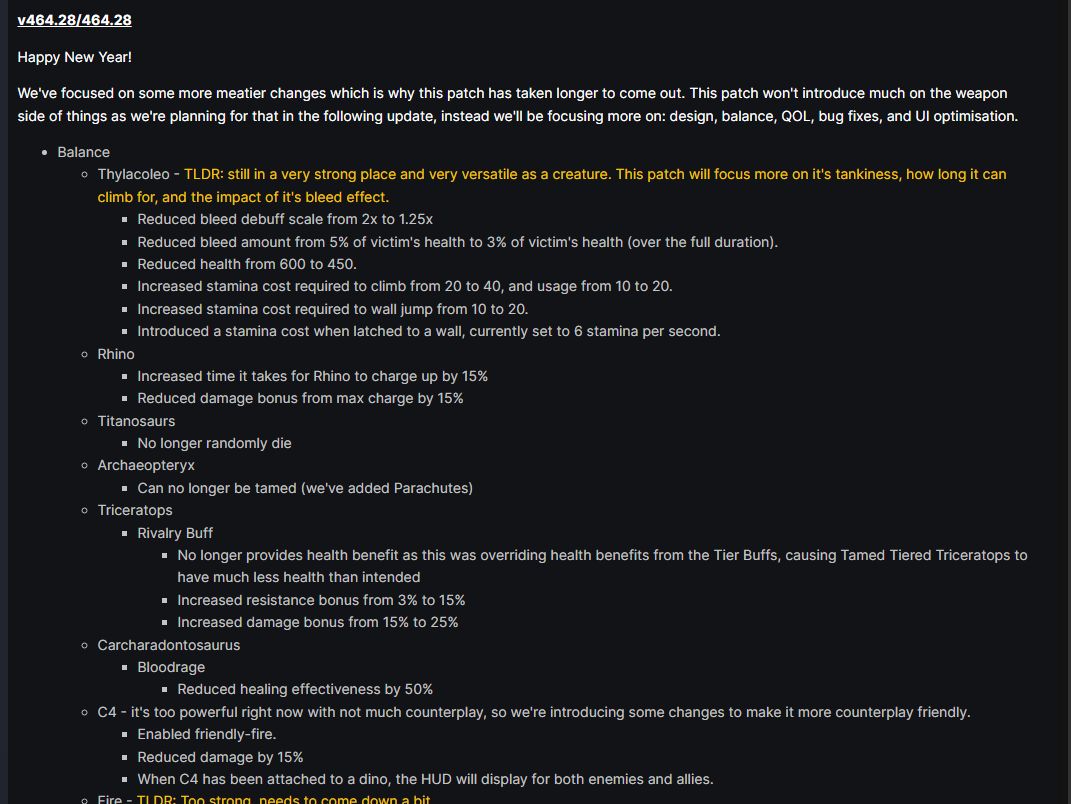 TSOTF has been loved on PC since its release, but now console players will finally have the chance to experience it for themselves. This is amazing news for a couple of reasons. Firstly, it means that the player base for TSOTF will be significantly larger. With the game coming to consoles, it will be accessible to a whole new group of players who may not have had the chance to play it before.
Secondly, console players have been begging for TSOTF and even SOTF before to come to their platforms for a long time. Many of them have been left feeling left out as they have watched their PC-playing friends get to experience all the fun of TSOTF. Now, they will finally have the chance to join in and prove that they are just as skilled at surviving on the island as their PC counterparts.
Overall, the news that TSOTF is coming to consoles is a huge win for players on both PC and console. It means that even more people will be able to experience the thrill of survival and battle royale gameplay, and it gives console players the chance to finally join in on the fun. It's sure to be a huge hit when it launches on January 31st, and we can't wait to see how it performs on console.