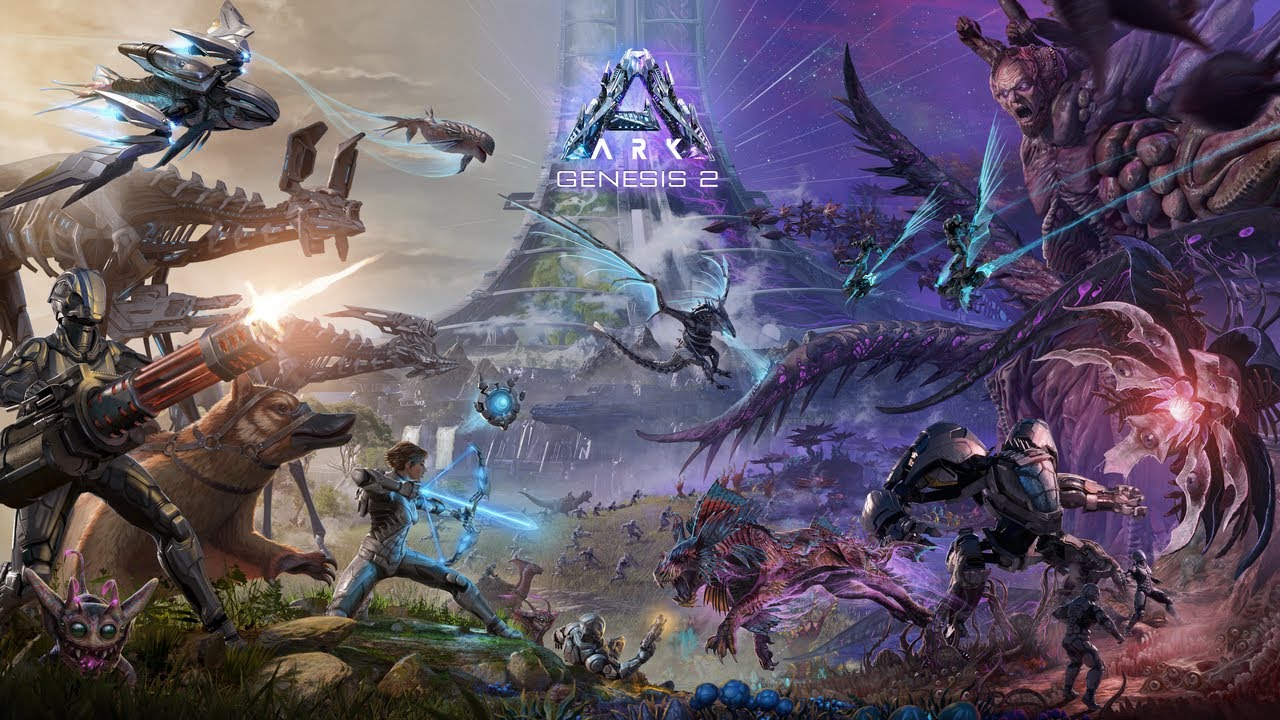 In the first half of 2022 ARK had on average 395,150 daily active users. Active users in this case are people who played the game at any given point during the day. This is not to be confused with concurrent users which is the number of people who play a game at the same time.
ARK had a peak of daily active users in June 2020 when 755,000 people played ARK daily. That was when Epic had it's free to keep week for ARK.
Where is the info from
YouTuber GP has found a document in which Snail Inc. made their numbers transparent because they have the intention to go public aka to be a public stock traded company. For that they have to show a lot of data on the companies performance not only money wise but in this case also users, sales, playtime. While the money side of the ARK business is very interesting—it's more interesting that we finally get some more user data, that we usually wouldn't get, see or have access to.
How many copies of ARK are sold?
I feel like my whole friend list in Steam already owns ARK. They don't all play it but they at least own it. Therefore, I thought there aren't many people you could sell the game to anymore. That said tho. In the past 3-4 years they would still sell 6-8 Million copies of either the game or DLCs to users. So the demand is still there.
The total number of sold copies (but this includes also all other games that Snail is involved in) is 33.3 Million copies since 2016. It's important to keep in mind tho that over 90% of Snails income is generated with ARK.
How many people did install ARK?
Snail had a total of 76.5 Million installations for all of their games including ARK. Half of them (about 38.4 million) were from free promotion events. This also includes other games Snail publishes and DLCs. So don't see this as the total amount of times people installed ARK.
Why should we care about those numbers?
Games like ARK are best played with friends and if you don't have friends then you can find friends in the game to play with. That has been one of the staples of multiplayer online gaming for years now.
Multiplayer games need a fairly big community in order to make this happen. ARKs community is big but fairly far spread out on private Servers and even on single player. We know how many concurrent players the game has, and we also know how many of them are on unofficial servers. We did a big deep dive into it in our article where we try to find the differences between PvE and PvP on official servers.
It will be interesting to see how those numbers might develop when ARK 2 gets released. I can imagine a lot of people like the old way of how ARK is played and are not in particular keen on a souls like game. One thing interesting would also be the demographic that ARK players are. From my very own experience being in the ARK community for quite a while, I would say the community is fairly old compared to other games.
I could imagine a community split between the younger and older community between ARK 2 and ARK 1 as well. All scenarios I wouldn't cross out.
I will continue to go through this over 100 pages long legal document and see if I can find more interesting ARK facts for you.