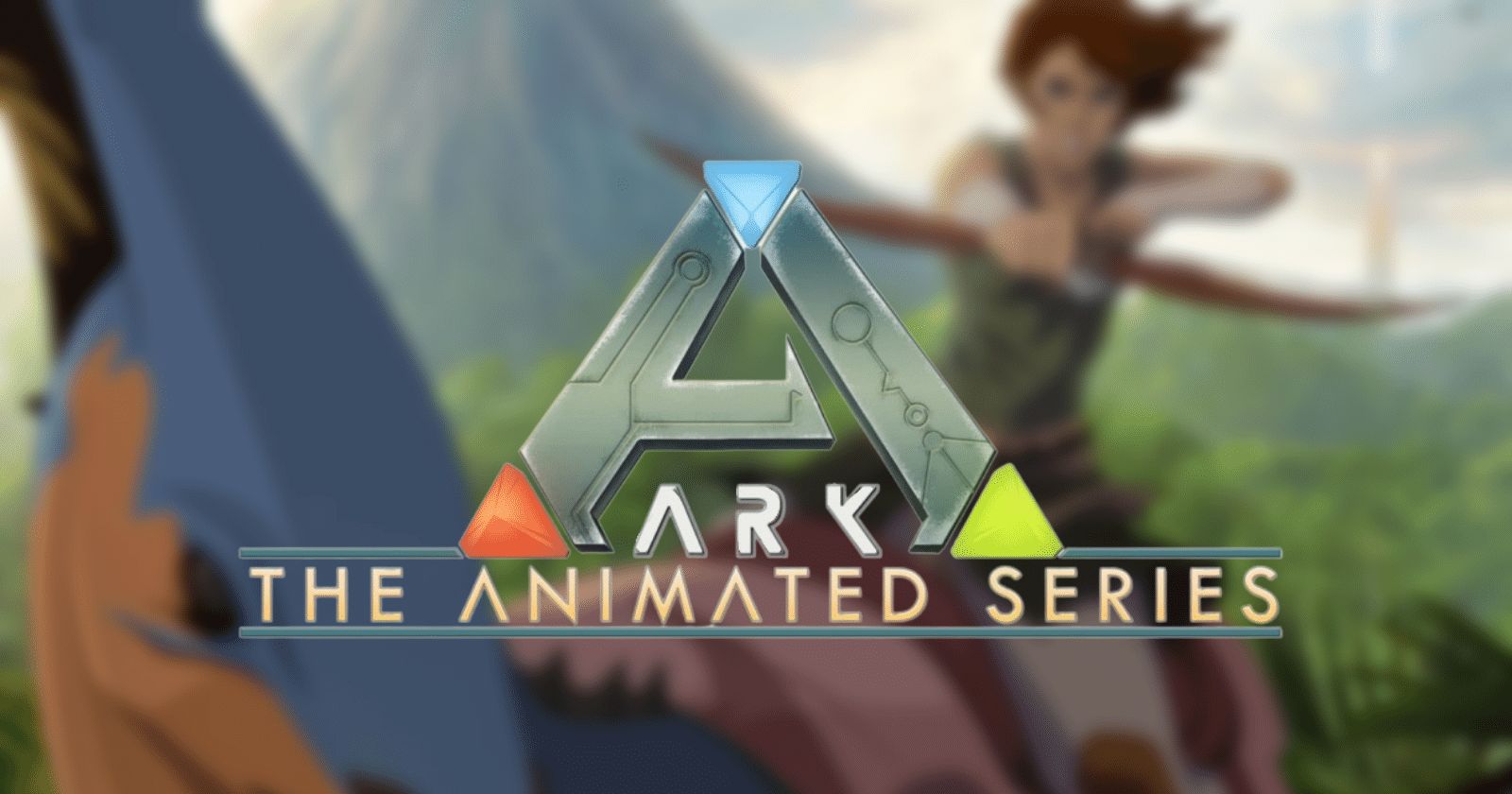 ARK The Animated Series was announced 2020 on the Game Awards for 2022 – this year to air. From the developer stream we had a few weeks ago, we found out that most of the work has already been done. Right now Wildcard is looking for a streaming platform that wants to take the finished series as it is.
What is ARK – The Animated Series about?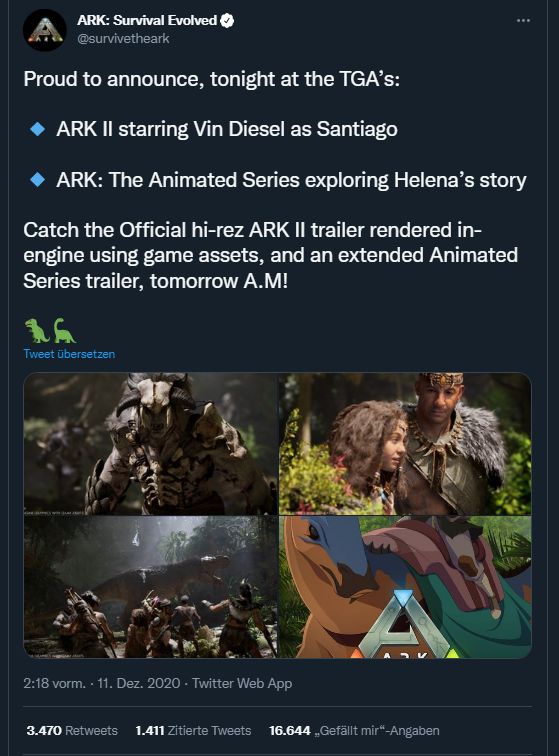 In their announcement tweet Wildcard revealed that the Animated Series will tell the Story of Helena Walker, voiced by Madeleine Madden.
Helena Walker is a present day biologist and palaeontologist from Australia who suddenly finds herself alone on a strange Island. While not knowing how she suddenly arrived on that Island, she decides to explore it – it's flora and fauna and met on the way 19th Century Scholar Edmund Rockwell (voiced by David Tennant). She later also befriends "The Beast Queen" Mei Yin (voiced by Michelle Yeoh).
Helena's story through the ARK is about friendship, betrayal, war and fascination for the wonders of the strange nature of the ARK, that it will have enough material to tell a long story.
Where can we watch ARK The Animated Series?
So far there hasn't been an announcement on where ARK The Animated Series will be available. HBO Max had been in the speculation but after removing a big amount of animation series and movies from their archive and cancelling planned animated series, they might be less possible. We expect new information to be revealed at the charity live stream on the 5th November 2022 on Twitch.
Which Animation Studio produces ARK The Animated Series?
ARK The Animated Series is made by the Animation Studio Lex & Otis and Producer Jay Oliva. Interestingly enough Both already worked together on a different Series called "Trese" which made it to Netflix. Maybe that also might be a hint.
The Music will be by Gareth Coker who also made all the music for ARK Survival Evolved.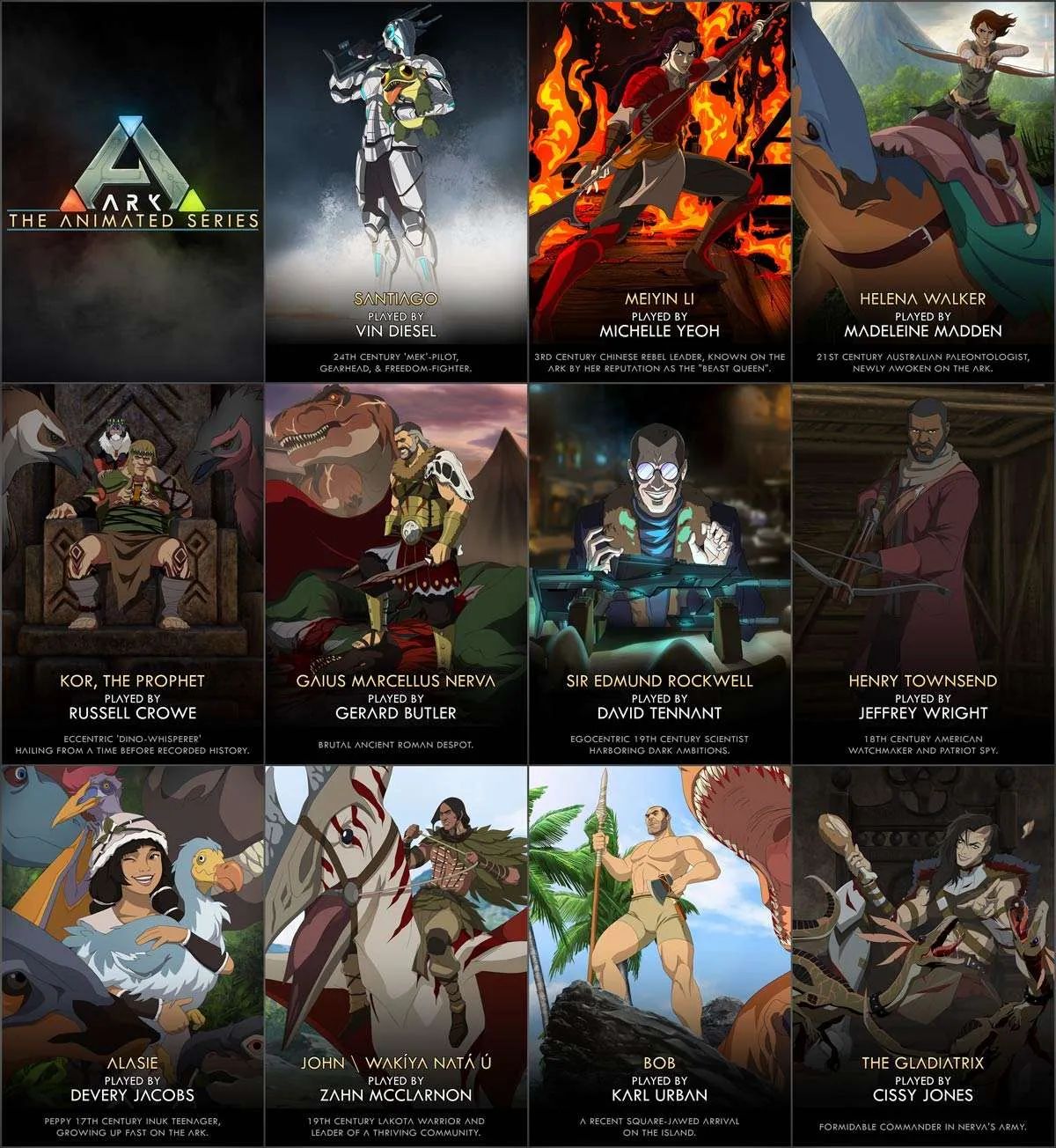 Who are the Voice Actors for ARK The Animated Series?
The voice acting cast reads like the best of the best that movies have to offer.
| | |
| --- | --- |
| Madeleine Madden – Helena Walker | Vin Diesel – Santiago |
| David Tennant – Sir Edmund Rockwell | Elliot Page – Victoria Walker |
| Russell Crowe – Kor the Prophet | Gerard Butler – Gaius Marcellus Nerva |
| Tatanka Means – Mato | Karl Urban – Bob |
| Michelle Yeoh – Mei-Yin Li | Alan Tudyk – The Captain |
| Zahn McClarnon – Thunder Comes Charging | Devery Jacobs – Alasie |
| Malcom McDowell – Senator Lucius Casius Virilis | Jeffrey Wright – Henry Townsend |
| Julien Mills – Chava | Ron Yuan – Han Li |
| Ragga Ragnars – Queen Sigrid | Deborah Mailman – Deborah Walker |
| Cissy Jones – The Gladiatrix | |
How many Episodes are planned for ARK The Animated Series?
Jesse and Jeremy from Wildcard said that there will be 14 Episodes (some sources say even 22) and the plans are to have 2 Seasons at least. Everything from there is not planned yet and depends on the success of the series.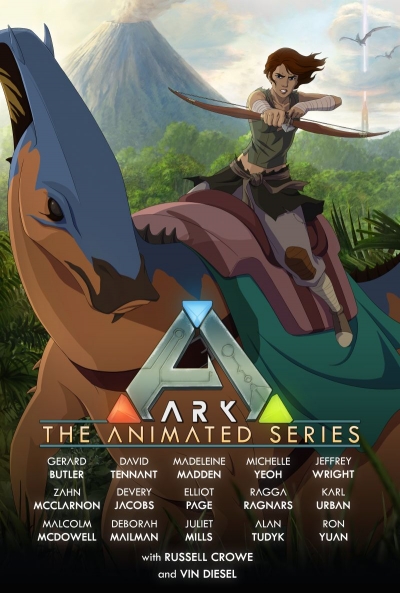 ARK The Animated Series Trailer