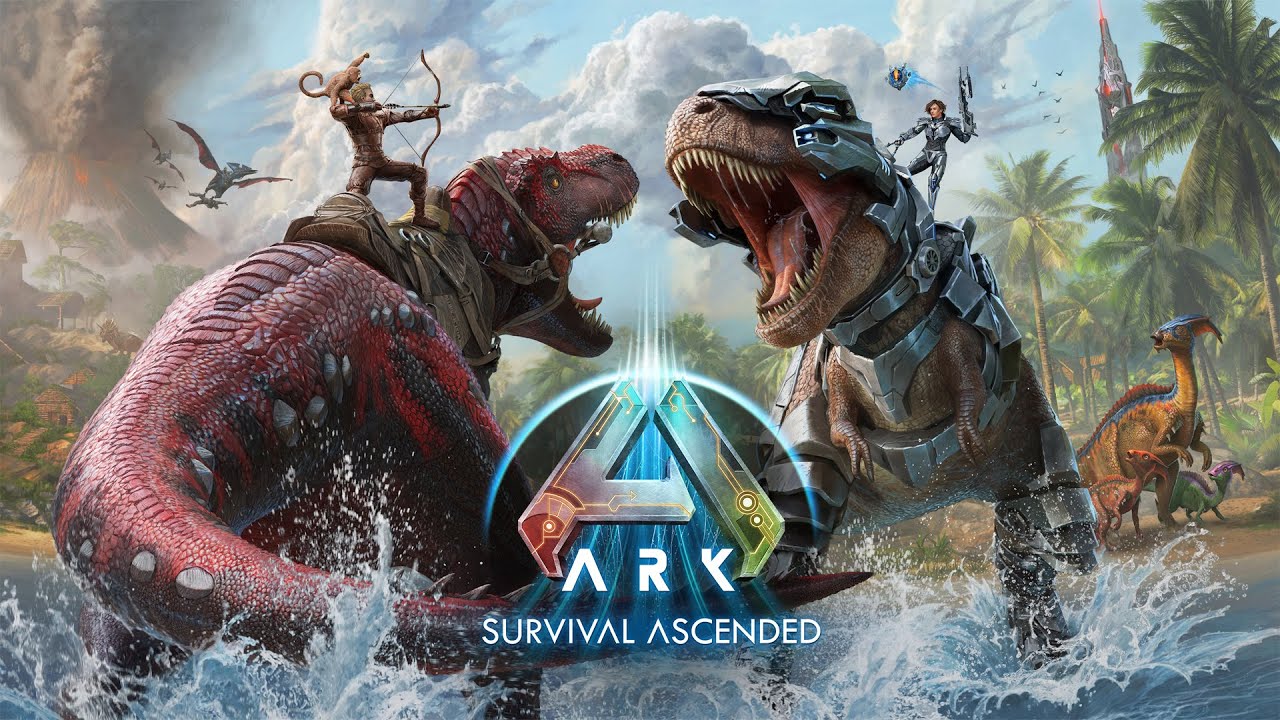 The past week has been a rollercoaster ride for both the development team behind ARK: Survival Ascended and its dedicated community. The PC release of ASA soared to the top of the Steam charts, marking a triumphant high for the game, but it also faced its fair share of post-launch challenges. However, there's no denying that the disappointment of the console launch delay has been a tough pill to swallow. Let's dive into the latest updates and what players can expect for the highly-anticipated console release.
Console Release Schedule for ARK Survival Ascended:
For those eagerly awaiting the Xbox Series X/S and Windows version of ASA, the good news is that the release date is locked in for November 14th, a Tuesday. The Xbox edition will offer the same gameplay experience as the PC version, and it will launch with crossplay capabilities, including brand new servers, some exclusive to Xbox players.
As for the PlayStation release, the team is working closely with Sony to finalize the date, targeting the end of November. While the delay is undoubtedly disappointing, the developers remain optimistic about sharing a precise release date soon.
Console Launch Improvements:
Following the successful PC launch and the feedback and data gathered from players, the development team has decided to make some important changes to their console launch plans.
Xbox Launch:
Cross-platform play with Steam will be available from day one.
New official servers, covering PVP, PVE, and Small Tribes, will be introduced with boosted rates to help new players catch up.
Console-specific servers will also be added for those who prefer not to play cross-platform.
PlayStation Launch:
Cross-platform play with Steam and Xbox will be enabled from day one.
New official servers, including PVP, PVE, and Small Tribes, will launch with even higher boosted rates to aid new players.
Additional console-specific servers with increased rates will be synchronized by mid-December.
Addressing Challenges:
While the journey to this point has had its bumps, the development team is committed to improving the ARK: Survival Ascended experience. They have been working tirelessly to address player-reported issues, releasing a record number of patches this week. These patches can be summarized in three key areas:
Bug Fixes: The team has resolved various bugs, including server crashes, dino spawn problems, and mesh exploits.
Performance Improvements: Performance enhancements have been made, optimizing the dynamic navmesh system, server code, and foliage. Significant reductions in server RAM usage should enhance the overall player experience.
Security Improvements: Client-side protections have been added to prevent players from listing unofficial servers as fake officials, and several exploits have been fixed.
The Road Ahead:
While there is still work to be done, the development team is dedicated to making ARK: Survival Ascended the best survival game possible. They promise to continue releasing patches with bug fixes and performance improvements in the coming days, as well as introducing major feature additions in the weeks ahead. They're even gearing up to launch a Public Test Realm next week.
While the delays have undoubtedly been frustrating, the latest updates from the ARK: Survival Ascended development team promises a more refined gaming experience. The commitment to improvement, prompt response to player feedback, and exciting plans for the future leave players with good reason to remain enthusiastic about the game's console release.