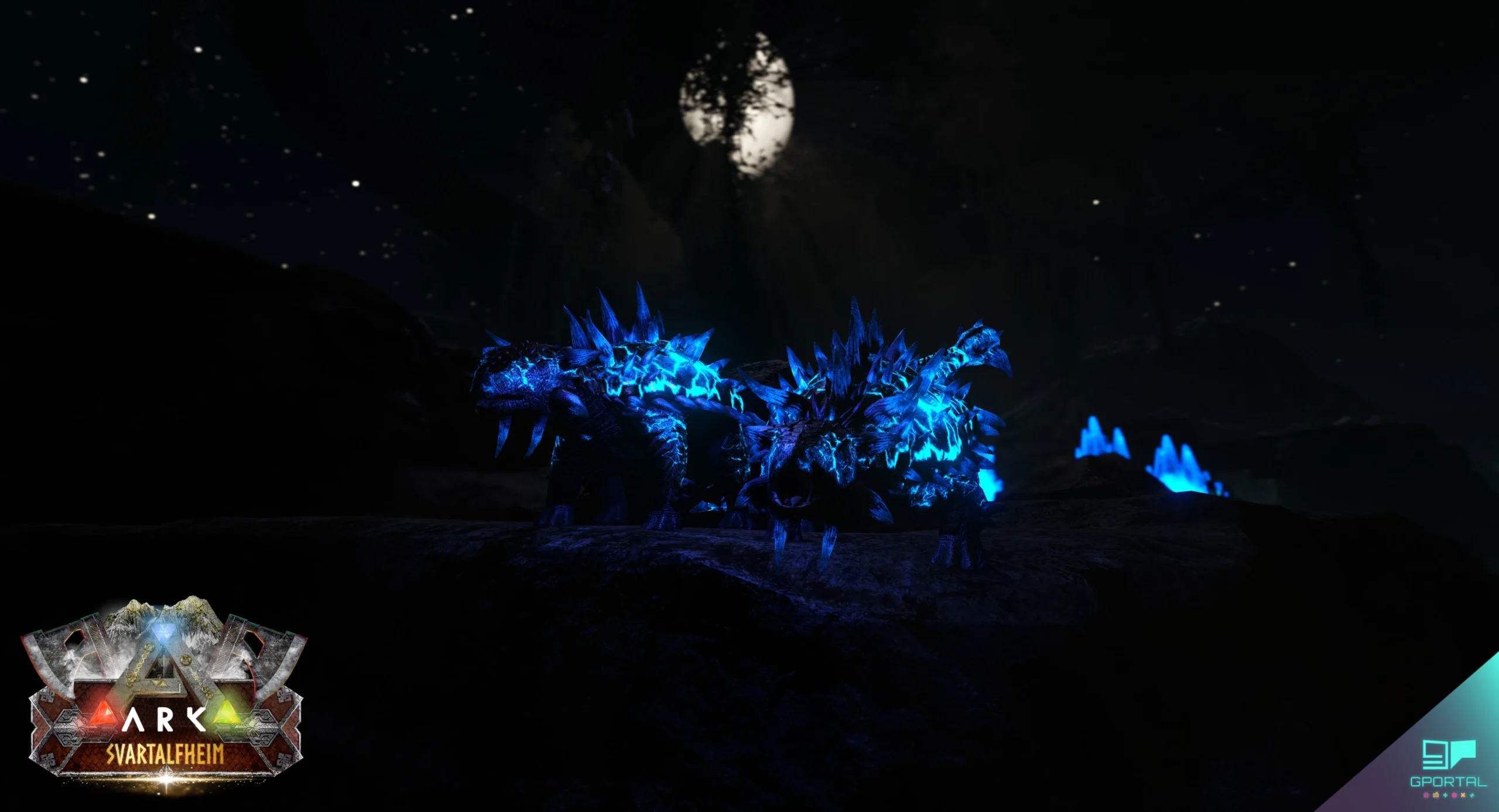 Looking for what happened in ARK last week? It has been a little bit more calm than usual, but we still have some news for you!  Let's have a look into the news for the community for the past week.
ARK Mobile events of the month October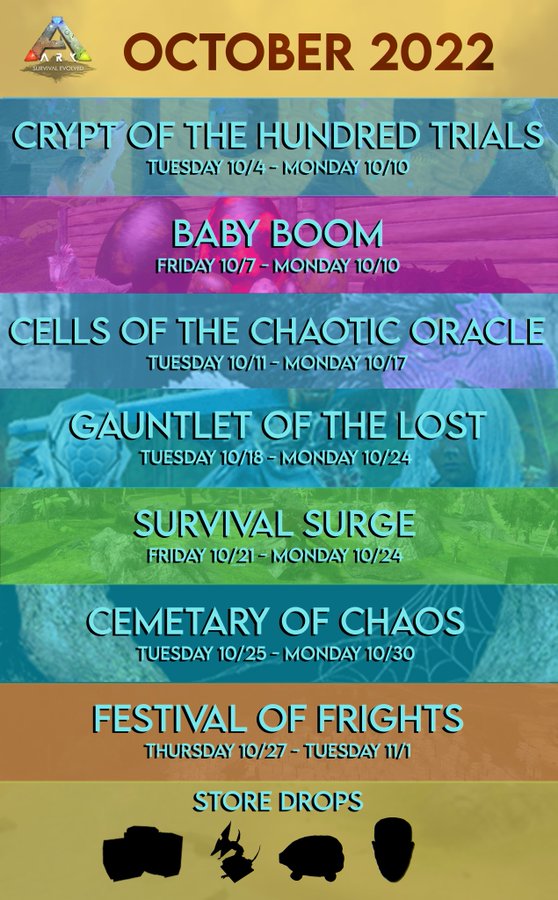 I usually don't cover ARK mobile a lot but the ARK mobile Twitter account has published the Schedule for the month October for their events. And the October seems to be fairly busy.
4. – 10. October Crypt of the hundred trials
7. – 10. October Baby Boom
11. – 17 October Cells of the chaotic oracle
18. – 24. October Gauntlet of the lost
21. – 24. October Survival Surge
25. – 30. October Cemetary of chaos
27. Oct. – 01. November Festival of frights 
More infos can be found on the ARK mobile twitter account.
NeddyTheNoodle starts Gofundme for ARK-Lore videos
NeddyTheNoodle known for the absolute high quality videos about the ARK-Lore has started a GoFundme to finance the making of the next part of the Aberration Series. He actually already reached the goal set, but donating for the good cause of high quality ARK content is never wrong. I loved Neddys videos since he started publishing about the ARK lore and I have been suggesting the videos to everyone having questions about the lore since. I hope all the videos for all maps can be created and finished, so people can enjoy what many long time ARK players love about ARK.
Boedoe does amazing double exposure ARK art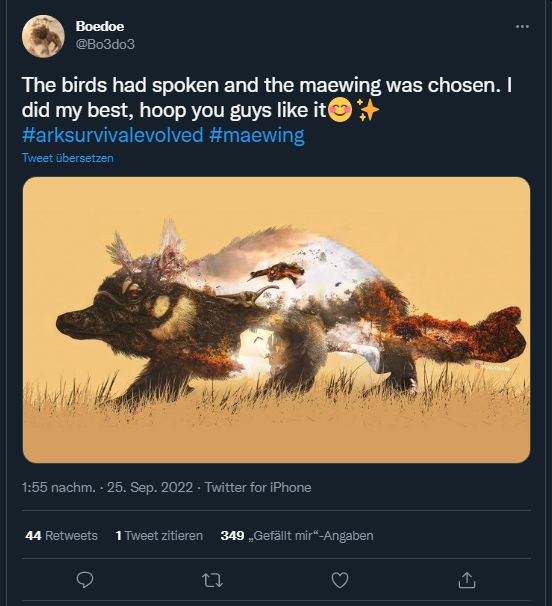 I am always super fascinated by how creative the ARK community is. A user with the name "Boedoe" on Twitter has been publishing double exposure ARK art in the past week, and they look amazing. Stuff you would want to have on your walls printed in big.
Aside from a Maewing you will also find a similar art piece of a Thylacoleo. Two of my most favourite animals in ARK Survival Evolved.
You can find Boedoes Twitter and artwork at this link. Please head over and give them a follow because beautiful pieces like these need more exposure to the community.
Svartalfheim is now published in Early Access
As reported yesterday Svartalfheim is finally live and can be played by the community on Steam. We did a short stream yesterday to showcase Svartalfheim in German. If you click on the first link you get to our article where you can find out about all the things you need to know about Svartalfheim.
ARK Wiki looking for writers to cover Svartalfheim content
As you probably know—the ARK wiki has moved to a new hoster named wiki.gg. For the release of Svartalfheim, the Wiki is looking for writers who want to cover the contents of the new modded map for the Wiki. Writers in all languages are needed. You can find the Discords here: