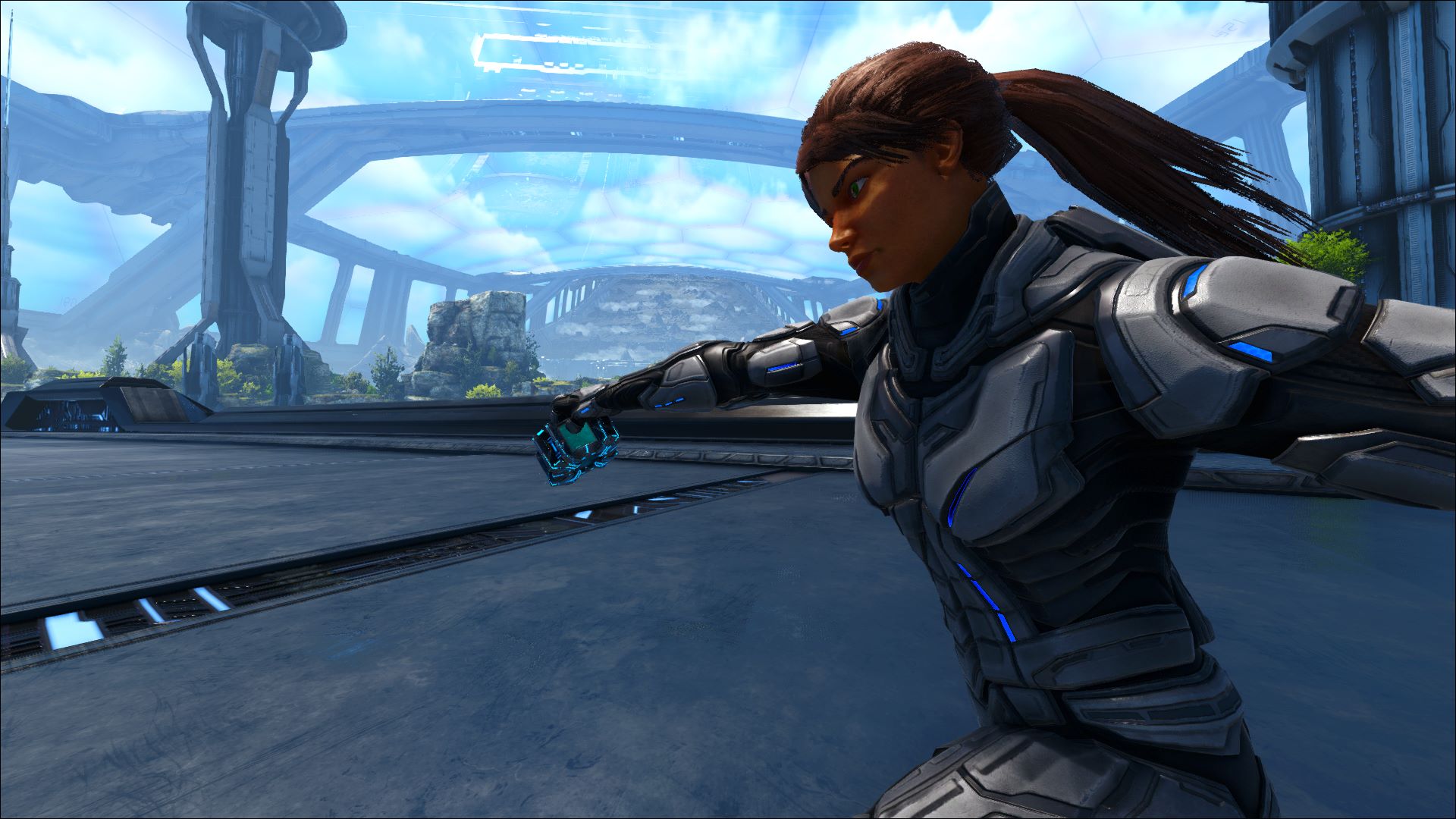 Hello Survivors!
This week has been interesting, sad, but also hopeful for ARK players all around the world. Last Friday, the official ARK servers closed for good, and many of us were emotional during the last minutes on those servers. People celebrated the end of an era in their own unique ways. At the end of this article, I want to share with you a collection of videos provided by the ARK community.
Vaultroom ARK Event
The annual Vaultroom ARK event has begun, and 100 of the biggest Japanese content creators were invited to participate. This didn't go unnoticed on our side of the globe because many people noticed that ARK suddenly had over 200k viewers on Twitch, which is a very rare occurrence. I spoke to a Japanese friend to understand why ARK is so popular in Japan. They explained to me that in Japan, many streamers are more popular than TV and movie stars, attracting a massive audience. It's deeply embedded in their culture. We can clearly see the impact of this phenomenon, with many streams boasting several thousand viewers on all popular streaming platforms, showcasing the adventures of Japan's top streamers on the modded map Caballus
If you want to see more (Japanese) ARK Content from the event, check out the hashtag VCRARK on Twitter or search for it on Twitch and YouTube. I am – just like last year – happy and proud that the game we all love manages to connect so many people on a global level.
Community Discusses on Movement Speed and Cryopods
After the last Community Crunch, which answered many questions about ARK Survival Ascended, it also raised a few new questions. The decisions not to introduce Cryopods at launch and to remove the ability to level movement speed on creatures and players were topics of heated discussion. It also sparked a debate about whether PvP players and PvE players need separate balancing, as their demands often diverge.
Discussions like these can sometimes become unproductive if they simmer for too long, but the community presented compelling arguments both for and against Wildcard's decisions. Whether different balancing will ever be fully implemented in ASA is unknown, but at least both PvE and PvP players are on the same page regarding this matter.
ASA Showing Up on IGDB, Twitch and YouTube – PR Campaign Asks Content Creators To Apply
Automated entries have already appeared on numerous websites providing information about video games. YouTuber @IamWildDew, who has been monitoring these entries, reported this week that they have all been updated with new and additional information. Additionally, a new entry has been published on the game database IGDB. This aligns with the PR campaigns that were launched this month.
Micro-influencer agency Noiz has initiated the "ARKade" program, wherein content creators of all sizes will receive free access to the game and have the opportunity to win prizes with their communities by completing in-game quests. The deadline to apply for the Content Creator program is October 12th. If you're a content creator (no matter the platform) and you wish to participate, please follow this link: arkade.noiz.gg
Wild Baby Taming Has Its Own Mechanic
YouTuber GP uncovered interesting details about
Wild Baby Taming in ARK Survival Ascended
. We previously had no information on how it might work. Jat discussed it on Discord, explaining that you must defeat the parents in battle to be able to tame their offspring. He also mentioned that not all dinos will actually have babies. This method reminds me a bit of the taming approach in Icarus, which I found, despite being somewhat brutal, to be a bit more realistic than other taming methods we've seen.
The Players Emotional Farewell of the ARK Official Servers
As mentioned earlier, I want to provide a space for the videos I found where players bid farewell to 8 years of ARK and welcome at least another 8 years of ASA. Get some tissues ready because someone will soon be cutting onions nearby. These videos show that no matter how much we criticize, complain, or get upset about changes, the game holds a special place in our hearts. Many of us grew up playing it, made friends, found family, and even life partners through it. ARK has changed many lives and brought us back together when the pandemic shut down the world. The survivors will always be here, with one eye shedding tears for what's lost and the other laughing at the new adventures waiting ahead.
Videos:
Stream VODs:
Clips:
#survivetheark #playARK #ARKSurvivalEvolved #ARKSurvivalAscended Thank you for the memories over these eight years, Studio Wildcard. It has meant so much to us. We'll see you on the other side❤️ pic.twitter.com/3JtTM0pKux

— NeddyTheNoodle (@NeddyTheNoodle) September 30, 2023
Goodbye "Sweet William" and good night Ark after 10 years solo. pic.twitter.com/vKDy4BfhGy

— Voltage3d (@voltage3d) September 30, 2023