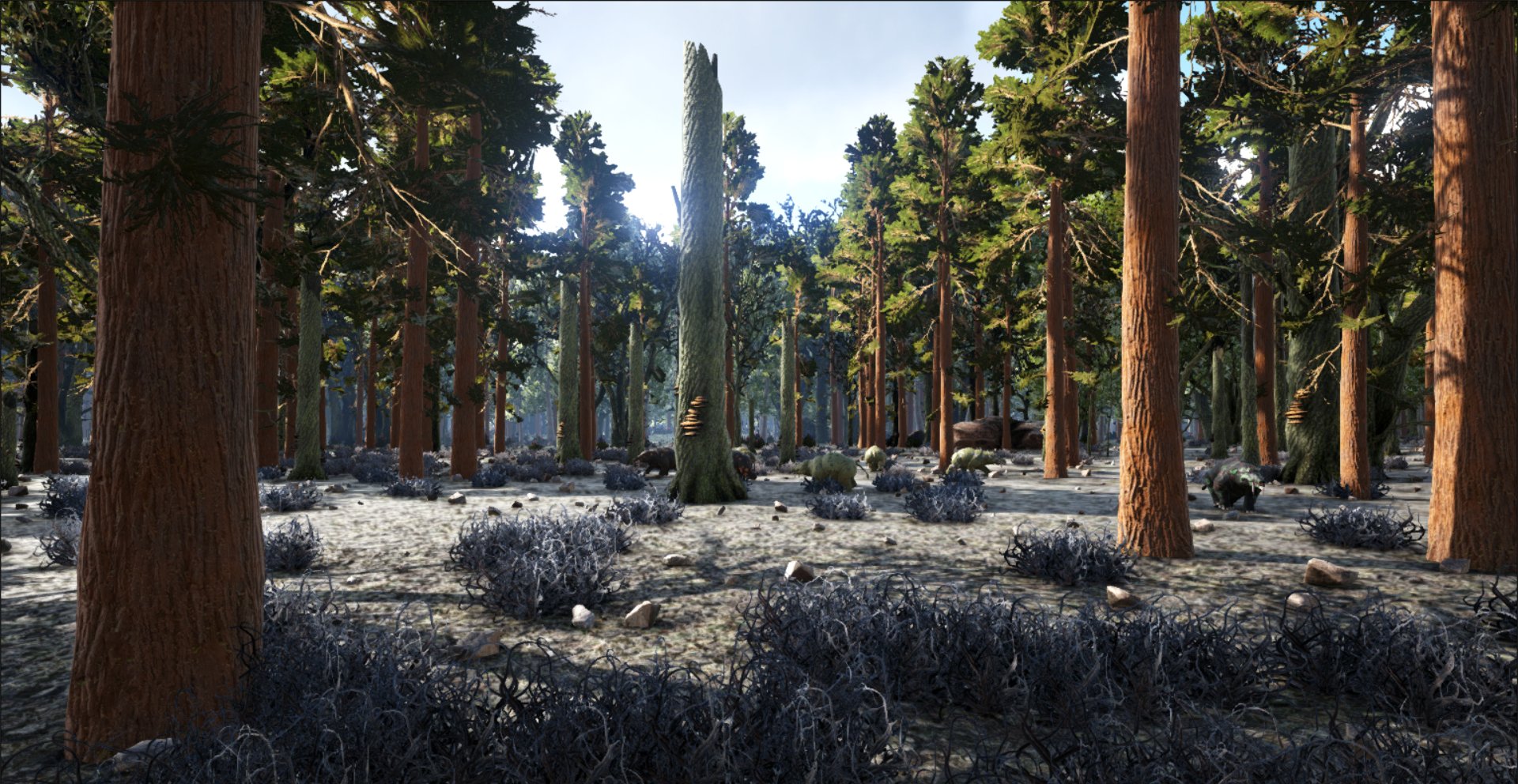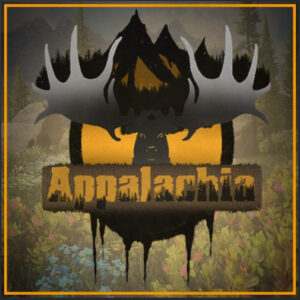 Appalachia, the first paid mod for ARK Survival Ascended was just recently announced! This modded map already exists on ARK Survival Evolved and will be put into ASA. It expands the world of ARK Survival Ascended by bringing North American biomes to life. Covering an estimated area of 300km x 300km, Appalachia offers players a new and immersive experience. Encounter a variety of wildlife, including both native species and transformed creatures from the Arks. With Appalachia, players can explore the harmonious coexistence of these different animals and venture into uncharted territories.
I talked to the main dev about dinosaurs, his expectations of ARK Survival Ascended and how the Sponsored Mod Program can change a developers life for the better.
ARKMag: What got you into Dinosaurs. You have a destinguished memory of when it became "your thing?" 
Kaluga: I have been into dinosaurs and prehistoric mammals from a very early age. I spent a lot of my time watching documentaries on cable but eventually, I started drawing them.
Over the years, I just felt no need to move on from them. I still prefer Cenozoic animals over dinosaurs though. Something about our ancestors living alongside them makes me feel a connection somehow.
ARKMag: You study game art, what is your long term plan? 
Kaluga: I study Game Art at Full Sail University and my long term goal is to eventually work at either Expansive Worlds, the creators of the Hunter Call of the Wild, or Studio Wildcard. I prefer to focus on building worlds and bringing life to them.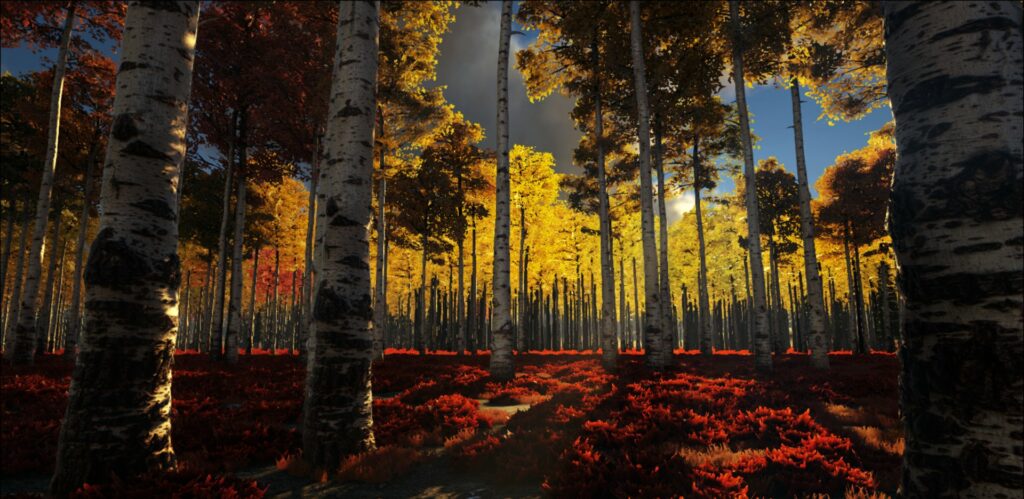 ARKMag: What is the most fullfilling aspect about modding for ARK? What do you enjoy most? 
Kaluga: The most fulfilling aspect about modding Ark, in my opinion, is that I get to see my ideas come to life. I also enjoy seeing people play what I make and giving them something new.
I know a lot of people don't like what I can offer and that's okay. I started modding because I wanted a more realistic map in Ark. I worked hard to make that a reality and I am still working hard to do even more with it every day.
ARKMag: What are your expectations with ASA under UE5? What are you looking forward to?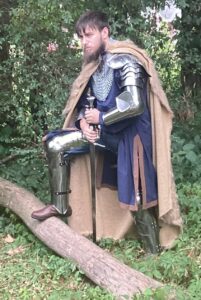 Kaluga: I both expect a lot but I also expect fairly little. As someone who has been playing Ark since 2015, I have had many great memories and made great friends but one thing that one must remember is that you need to let new memories into your life.
Whether it be in a game or with friends that come and go, nothing is forever. It's up to us to move on and pave the way for new people to get their own memories. I am honestly extremely excited for ASA, not just as a modder but as a player too.
I'm ready to move on and make new memories in a better version of the game that made me want to create rather than play. I don't care about the drama really. I deal with it enough in my day to day. Why would I let something out of my control rule the actions I take?
ARKMag: Tell us about Appalachia. What is its theme, topic and idea? 
Kaluga: As for Appalachia, a FICTIONAL (don't know how many times I have to say it) continent based on North America, the goal for the map is make a vast open world where people can just have fun, create their own stories, and not be limited by the size many of the ARK maps are.
Some are too small and others are a nice size but lack good places to build. Appalachia is based on the Frontier of North America and what it had to offer. It's not everyone's style sure but it offers a new way to play ARK. It's goal is to be challenging. Where there are a lack of major landmarks, it's up to the player to determine what landmarks are. A fork in a river or a towering peak can count as landmarks to help find your way around.
The dense forests, sprawling plains, punishing tundra, and scorching deserts are all key places to visit when going for resources. In a way, it gives the player a reason to leave their base and tame new things to conquer the landscape of Appalachia.
Discover it's secrets, build a homestead, Maybe even build towns on servers so people can have trade routes. The possibilities are endless and with some resources being rare, it takes a good while to get up to Metal and Tek. The focus of the map is the early – mid tier stage of Ark.
I plan to add some of my animals and some new items like a new fishing rod and a big game rifle for taking down those pesky allos and carnos coming and stealing your tames. It forces you to play how we use to play in 2015 but with a whole new look.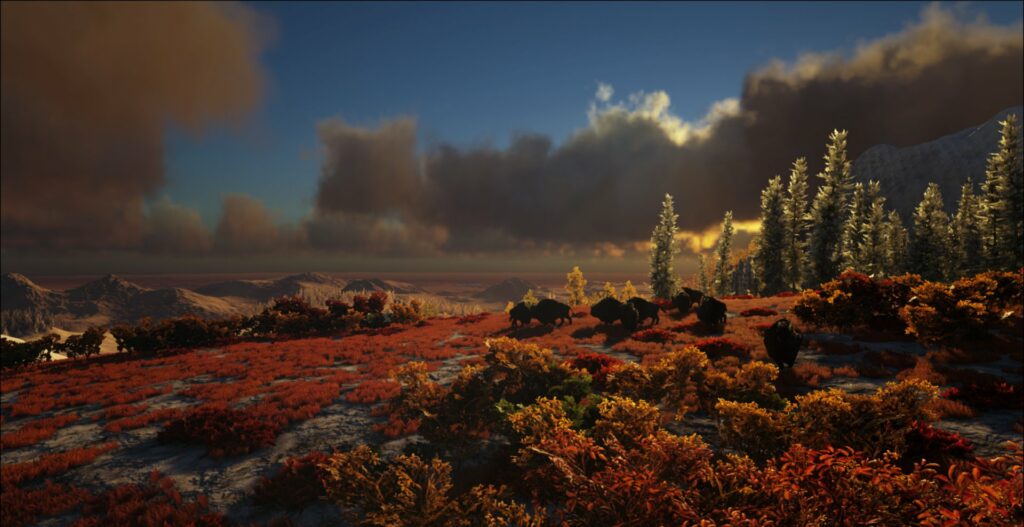 Some final words about the Sponsored Mod Program:
Another thing to keep in mind is that I have had almost no funding for this map from the beginning. It's been my main focus and I've been trying to get sponsored for the longest time.
Now that I have the opportunity. I plan to finally get a decent place to live and be able to keep groceries in my pantry. Gone will be the days of wondering when the next meal will be and I will finally be able to live without too much worrying. Thank you all because I would not have been able to do this without the community.